When the big fish eats the little fish: 6 fateful company mergers
What would have happened to Android in 2005 if not for Google.
According to Refinitiv, the total value of mergers and acquisitions in 2021 was $5.8 trillion, up 64% from 2020. It's a new record! Deals like this help businesses grow and achieve more. And sometimes, they've become fateful.
We tell you about 6 cases of mergers and acquisitions that dramatically affected the development of well-known companies.
Disney and Pixar
In 2006, The Walt Disney Company purchased $7.4 billion worth of stock in Pixar Animation Studios, making it its subsidiary.
Disney CEO Bob Iger spearheaded the deal. He took over when the studio was in serious crisis: films were failing one after another. Disney stayed afloat thanks to profits from TV channels, branded stores and amusement parks. However, when visiting Disneyland, children wanted to see not only the classic Disney characters, but also Nemo the fish.
The monopoly on favorites among younger audiences was lost. Iger understood that the lack of creativity could be solved by buying profitable characters from other companies. He suggested a change in investment strategy: Disney must acquire assets not only to expand, but also to respond to market changes.
Pixar Studios used three-dimensional computer modeling. «Toy Story» was the first full-length animated film created exclusively with this technology. The picture executive was Steve Jobs (in 1986, he bought Pixar from George Lucas for just $5 million). Disney, who sponsored the cartoon, wanted the rights to the technology, but Jobs was unwilling to reveal the secrets of the production.
Relations between the studios remained chilly until Iger's arrival. He convinced Pixar representatives that the company would retain its creative principles, it was stated in the merger agreement.
When Disney first announced the deal, analysts were skeptical. Many thought Disney paid too high a price. However, this particular deal was the first in a series of subsequent mergers that allowed Disney to hold onto its position as the leading media conglomerate. And Pixar's animated films, since the release of the first installment «Toy Stories» in 1995, grossed more than $14.7 billion worldwide, of which $11.5 billion — after the merger with Disney.
Heinz and Kraft
Heinz ketchups and preserves, Kraft cheese, and Philadelphia soft cheese, Maxwell coffee, Oreo cookies — Heinz and Kraft products that had been consumed by generations of Americans.
In March 2015, the companies announced a merger. The combined Kraft Heinz became the 5th largest food manufacturer in the world. Total annual revenue was expected to be about $28 billion.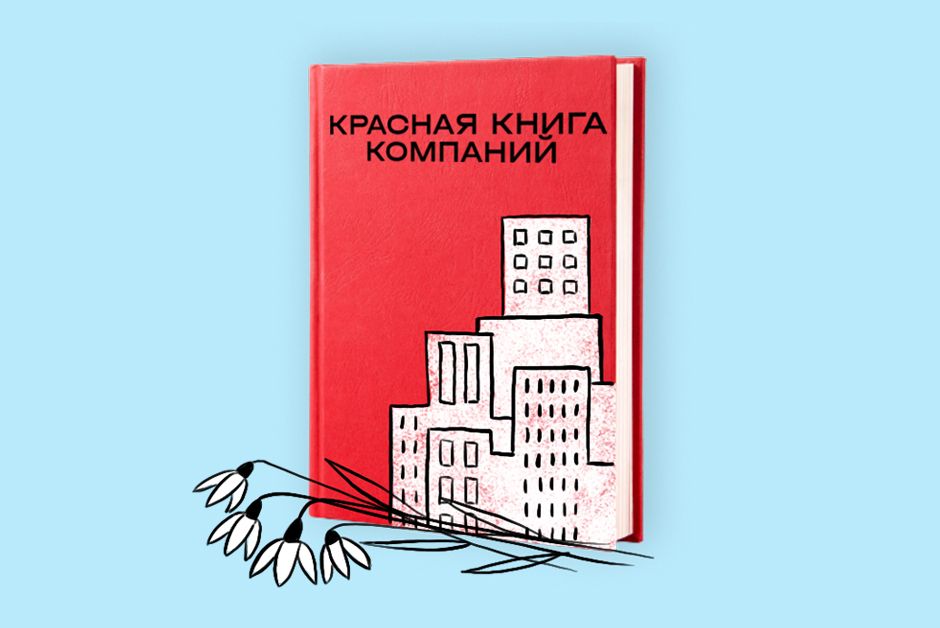 Lose it all: 3 cases of aggressive corporate takeovers
Under the agreement, 51% of the stock of the combined company went to Heinz shareholders and Kraft shareholders — 49%. Berkshire Hathaway and 3G Capital invested in the deal, too: they poured an extra $10 billion into The Kraft Heinz Company. The newly formed company owned 8 brands worth more than $1 billion, and 5 brands between $500 million and $1 billion.
However, the promising «mega-merger» The two food giants are being studied today as an example of a failed reorganization. Just four years after the deal, Kraft Heinz was in crisis, sales and profits were down. Thousands of employees around the world hit layoffs. And after an internal investigation revealed accounting problems, the company came under scrutiny. Kraft Heinz stock price plummeted to historic lows — About $30.
Kraft Heinz market capitalization, 2016–2022.

Leadership experts John P. Kotter and Gaurav Gupta, who broke down the Kraft Heinz case for Harvard Business Review, see several factors affecting the situation. Investors expected growth, but 3G, which was restructuring and already had successful cases in managing Burger King and AB InBev, could not quickly rebuild the Kraft Heinz brands to meet the rapid demand for healthier products. After the merger, the company focused on cutting costs, making it harder to innovate and respond to a changing market.
For now, Kraft Heinz is undergoing a transformation and updating its brands to meet new health food trends.
Yahoo and Tumblr
In 2009, just two years after its launch, microblogging platform Tumblr had over 40 million unique visitors. Tumblr users could easily post not only text notes, but also photos, audio and video, downloading them directly from their computer.
In 2013, Yahoo Corporation acquired Tumblr for $1.1 billion. Marissa Meyer, then CEO of Yahoo, saw the deal as a bold bet that could revitalize the company with the popular social network and also make money from monetization.
But Daniel Karp, the founder of Tumblr, was anti-advertising even before the Yahoo deal. The team didn't get hung up on advertising innovation until they were forced to: Yahoo executives set the bar at $100 million in revenue from Tumblr by 2015. When expectations didn't pan out, Tumblr's sales department was merged with a similar division of Yahoo. The reorganization was followed by staff turnover, which further discouraged media buyers.
Tumblr was not designed as a monetization platform, but Yahoo did not realize it at the time of acquisition. Management realized the mistake, but too late — The resource was hopelessly behind more popular social networking sites.
In 2017, Yahoo's assets were acquired by Verizon for $4.48 billion. New owner started looking for buyers for Tumblr. The platform was hit hard by a change in display policy «Adult content» at the end of 2018, losing 30 percent of user traffic to. Tumblr was considered a safe space for the LGBT community, but after the ban, many of its members left the platform.
In 2019, the once-promising and fast-growing startup was taken over by its competitor WordPress. The deal was only $3 million.
Pfizer and Warner-Lambert
In 2000, pharmaceutical company Pfizer Inc. Took over Warner-Lambert Co., which allowed it to become the second-largest drug maker in the world at the time. Deal totaled over $90 billion. Pfizer also took on Warner-Lambert's $1.3 billion in long-term debt.
But Pfizer had to fight for the acquisition. The fact is that in 1999 Warner-Lambert entered into negotiations for a merger of equals with American Home Products Corp. (AHM). Pfizer bid 40% more than AHM, and even went to court to prevent the deal. AHM backed out of their intentions, but Warner-Lambert paid them an unprecedented $1.8 billion commission.
«Mergers and acquisitions (M&A)»
Yuri Shved
Regional head of corporate transactions at RSM Canada
Why it was so important for Pfizer to get a promising company? In 1999, the pharmaceutical giant's stock plummeted 24%. In addition, Pfizer felt the lack of popular products. The catalyst for the deal was the cholesterol-lowering drug Lipitor, which Warner-Lambert had been selling with Pfizer since 1997 under a co-marketing agreement. Sales of the drug were skyrocketing. It was expected to reach $5 billion in 2000. By comparison, sales of Viagra, Pfizer's main product, were only $1 billion at the time. After the takeover, all profits from Lipitor went to Pfizer.
In 2009 Pfizer bought AHM, which had already changed its name to Wyeth, for $68 billion.
Google and Android
The Android startup emerged in 2003. The team had originally been developing an operating system for digital cameras, but their market had shrunk as users increasingly favored cell phones. Then startup founder Andy Rubin suggested the switch to an OS for phones. The team was tasked with developing a new product, but there was not enough funding.
Android was on the verge of shutting down. The company presented its project to investors, but got rejected everywhere. Android was supposed to be a free, open-source operating system. That is, phone makers will be able to use it without being tied to a vendor or developing their own OS. The idea was a good one, but investors were interested in profits: if the product was going to be free, how was the startup going to make money?
In 2005, Rubin showed Android to Google representatives. There were several meetings — And at the last one, developers planned to talk about the progress of the work. However, they received an unexpected suggestion — Google wanted to buy Android. But it was important for the startup to achieve its goal, not just be absorbed «big fish». They were assured that Google saw Android as a prospect.
The deal was supposedly modest, for just $50 million (by comparison, a year later, Google bought YouTube for $1.65 billion). Android team gets resources to develop its product.
In 2010, David Lowy, who was then Google's vice president of corporate development, called the purchase of Android «Google's best deal of all time». According to Statcounter, Android — the undisputed leader among mobile operating systems, which holds 70 percent of that market.
HP and Xerox
In November 2019, Xerox Holdings Corp made a bold offer to HP. Although the estimated value of the U.S. printer maker (about $8 billion) was three times less than HP (about $24 billion), Xerox intended to buy its rival for $33 billion in cash and stock.
The printing industry is in decline — Consumers are increasingly opting for electronic document management to save money and conserve the environment. This is pushing companies to band together to increase their market share and save money.
One of those who supported the takeover was investor Carl Icahn, who at the time owned a 10.6% stake in Xerox and also bought a 4.24% stake in HP.